Dr. Ramin Rajaee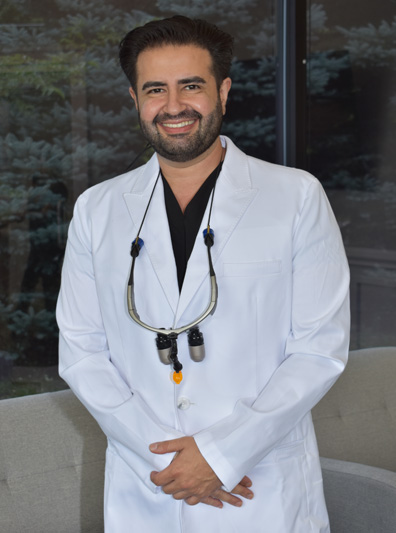 Background and Credentials
Dr. Rajaee graduated high school in Germany. He studied Psychology at the Maastricht University in the Netherlands earning his Bachelor and Master of Science. Dr. Rajaee did his undergraduate studies in the U.S. at Michigan State University and earned his Doctor of Dental Surgery degree from the University of Detroit MercySchool of Dentistry. In his spare time, he enjoys playing soccer, exercising, and spending time with his family and friends. Because of his background, he is fluent in 4 languages: Farsi, German, Dutch, and English.
Dr. Rajaee enjoys dentistry because he gets to act as a doctor and artist in one profession. Dentistry is very rewarding to him because he can make a difference in people's lives by providing them the beautiful smile and self-image they deserve.
Dr. Rajaee sees himself as a life-long learner and he believes it is his duty to constantly improve his knowledge and skills so he can serve his patients with the highest standard of care. He has had training at the Kois Center which is an evidence-based teaching center with the latest advances in esthetics, implants, and restorative dentistry. In his next area of training, he plans on taking training in the field of laser and implant dentistry.